JOHNNY O'SULLIVAN | Director, Hodson Bay Hotel Group, lreland
"Having engaged Darryl first and foremost as an advisor to our family business we have always been hugely impressed and grateful for the level of trust which he has developed with each member of our family and business board.
Darryl has provided enormous support in developing the manner in which we contribute to our business and more importantly, clarity and reassurance in relation to the perception of our own contribution and the contributions of others.
The strength of our professional and personal relationships and our confidence in the future of our family business is due in no small part to the guidance Darryl has provided.
Additionally, in more recent years, Darryl has engaged with the senior leadership team of our company providing corporate coaching which has completely reinvigorated our company culture and ethos."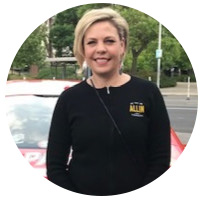 PENNI DONATO | Managing Director, Allin Towbars, Richmond, South Australia
"If my sisters and I hadn't found Dr Darryl, I'm sure that we would have sold the business by now. When our father passed away, and we inherited the business, there was no succession plan in place. We had no structure as to who wanted to play what role in the business; there was no corporate structure and we had a huge communication barrier.
Through our FBA membership and conference attendance, we realised a need to seek the services of a reputable Business Advisor. We spoke with 3 recommended advisors, and found Dr Darryl to be the best fit for our family and the business. Of particular interest for us was Darryl's vast skill set and experience coupled with him being a Clinical Psychologist, we found this an important aspect for what was going to be a challenging journey for the sisters.
Darryl has helped us to understand each other's skillset, how we communicate with each other and where we all fit in the business. Once we had a good handle on this, Darryl facilitated the creation of our Family Charter, essentially our family bible covering succession planning, entering and exiting the business, remuneration and rules for the next generation.
Through our session with Darryl, we've learned ways to communicate that aren't aggressive or offensive, but truthful and honest – to use discussions and debate rather than tears and anger. He even embraced our "quirky" sense of humour which made our sessions more at ease, open and encouraged trust. Our communication has improved so much and now we feel like we've got the tools to tackle the tough questions.
Darryl has been a wonderful addition to our family and business support network. Someone that has "switched hats" to help us through personal family trauma when needed. A trusted advisor, therapist and friend who acts with sincerity, integrity and professionalism, whilst at times challenges us to deal with the "tough stuff" when needed."
STAN KONTOS | Executive Chairman, Star Pharmacy Group, Kent Town, South Australia
"We engaged Dr Darryl Cross to assist us in our planning for the next generation in our family business which actually involves two families working together in the Star Pharmacy Group.
We had previously engaged Darryl to run various workshops for the staff in the Star Pharmacy Group some years back on topics like "Handling Conflict", "Effective Communication Skills", Dealing with Under-performing Staff" and "Managers as Coaches" (both of these latter ones for the leadership group). Feedback from staff and managers was exceptionally positive and all the presentations were very well received.
Therefore, given Darryl's background as a clinical and organisational psychologist and executive coach, together with his experience in family business, and because he was known to us, he was the natural go-to person for us to approach in order to discuss how we might bring the second generation into the family business. The Star Pharmacy Group entity is owned by two families who have children coming into the business.
Darryl ran an initial seminar for the two families to explain to us the critical role of planning for the future and what a Family Charter could do for us all. He interviewed each person and then asked that they complete some psychometrics so that as a group, we were able to see the strengths and talents not only of those of us already running the business, but the second generation that were coming on board in various ways. This also allowed the second generation to get to know each other better and show their diversity of talents. Darryl also took us through our family values and then into the Family Charter itself as a way of establishing the guidelines for going forward and setting up the succession plan for this next generation. The discussions, conversations and understandings around the table were helpful in clarifying where everyone was at and their expectations for the future and how these might play out.
We were very pleased with the process that occurred and certainly happy with the outcome in the Family Charter which is an on-going and live document, but which gives us direction and confidence in the future."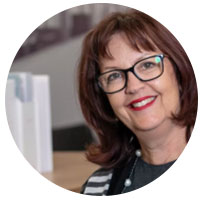 DEBBIE REED | Director, Resource Furniture, Richmond, South Australia
"We have been working successfully with Darryl Cross for several years now for the purpose of coaching and developing our staff and business culture.
Scott and I recognised years ago that for our family business to grow, develop and be sustainable we needed to have a positive culture, continuous development of staff and strong leadership skills. Darryl helped us design a plan to develop our staff to reach their full potential. This has included developing their communication, leadership and organisational skills through one on one coaching and all of staff presentations. Darryl has been instrumental in coaching and advising us/them on how to handle many situations, some of which have been quite difficult / delicate issues and with his help we have been able to mitigate and resolve issues well. Giving our staff the skills to communicate and deliver information in a way that is non-confrontational has been a huge advantage.
Darryl has presented workshops on culture and helped guide our staff to develop our values which have been imbedded into our everyday work and performance. We have also worked with Darryl to design an employment assessment tool to ensure we employ the right people. We have used this assessment tool several times with successful outcomes.
Darryl understands the nuances and complexities of a workplace and its people and he works with us to get the best outcomes possible. He has an easy manner and is able to capture what we need and convey that in a way that all understand. We will continue to engage Darryl for all our professional development and any new ways of gaining the best outcomes for our staff. We really value the work he has done over the years and see the results of that work on a daily basis."
NICK FEMIA | Managing Director, SA Mushrooms, Waterloo Corner, South Australia
"We first heard Dr Darryl Cross when he ran a workshop on "Listen Up Now: The Crucial Importance of Communication in Business" at the 16th FBA National Conference held in Adelaide in August 2014. The workshop was entertaining and enjoyable and involved participants as a way of assisting their learning about the topic, but he provided a wealth of practical tips on communicating effectively.
As a family we had worked hard over 20 years to build a business growing mushrooms and we had been successful in not only the mushroom farm itself, but wanted to control the whole supply chain from the compost farm through to the selling of mushrooms at the wholesale market. We were already in the market place, but wanted to expand and wanted to create a compost farm to ensure the quality of our compost in which to grow quality mushrooms.
We therefore had a need to not only grow the business, but to lift our processes and procedures as well as our communication and interactions. After we saw Darryl's presentation, we approached him to assist us. He has worked with us since that time.
Both myself as Managing Director and my brother Nat who manages sales locally and Nationally believed that Darryl could help us lift our business not only in terms of systems and processes, but in negotiation skills, effective communication skills and importantly, help us in the key relationships between us as brothers and between us and our father who is still hands-on at the farm at 76 years of age!
Darryl has been our "guide on the side" in so many ways. He helped us examine our organisational structure and looked at ways to employ the extra staff that would allow us to grow including the way that we select and recruit staff, and how we grow and develop staff. He has assisted us to manage ourselves as leaders and has coached us in what leadership is all about. He has coached us in work-life balance and assisted us with our families and our children as well as our extended family. He has been a firm advocate of creating the kind of culture that we want which increases staff engagement and retention. He has assisted in our family relationships and dynamics and how we talk to each other. He has helped each of us at a personal level to deal with our various thoughts and emotions.
He has been instrumental in promoting further education and professional development where I gained a grant from the Industry Leaders Fund and am now completing the OPM (Owners, Presidents, Managers) Course at Harvard Business School in Boston, USA. In turn, my brother Nat, has attended FBA Conferences and a number of FBA events with Darryl who also encouraged him to join an FBA Forum Group as well as complete a series of Professional and Business Workshops.
In all of this too, we have undergone a major building expansion at both the mushroom farm and the compost farm which has seen a flurry of activity, time and energy over the last 18 months or more and Darryl has supported us through this difficult transition.
There is little doubt that Darryl's knowledge, experience and skills has helped us grow and develop. He is practical and down to earth and genuine in nature. Could we have gotten to where we are without him? Probably yes. Has the journey been more effective with him? Absolutely!"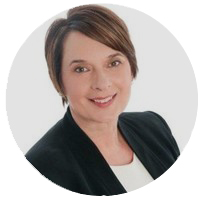 LIZ DAVIES | Founder and Chief Executive, Self Storage Australia
"Our family has known Darryl Cross on a professional level for over 30 years and we highly recommend him, especially in the areas of establishing a family charter and discussions on succession planning.
Darryl was able to bring a very diverse family, with different agendas, expectations, maturity, life experiences and lifestyles to agree on shared family values and plan a way forward.
It was amazing to watch how he kept everyone accountable and did not tolerate inappropriate communication styles.  As a family we tend to talk over each other and can get very passionate and it was invaluable to have a session on communication that gave us the tools to be effective and respectful communicators that truly listened to another person's point of view.
We now have the first version of our family charter and are in the process of using our lawyers to capture the wishes of the founders, namely, myself and my husband, in a shareholders agreement. The family charter is a document that is both fair and looks after family members in strife, but also compliments our shareholders agreement.
If you are looking for a professional who understands the complex dynamics of family and family business, Dr Darryl Cross should be on your radar."
ANDREA MEAD | Managing Director, Heatlie Barbecues, North Plympton, South Australia
"Darryl began work with us on our family charter at the beginning of 2019. This was the first year all five of us had worked together and we soon realised we needed additional support before we could continue working on a family charter and the formalities of transitioning the business.
Darryl's support in looking at how we work together and communicate with each other has enabled us to overcome some critical obstacles including how to actually sit down around the table and to have open and honest conversations.
Darryl helped us broaden the scope beyond the family charter to assist with business goals, staff challenges and competing agendas. He has helped each of us individually, and as a family, to deal with the challenges of a small family business. Darryl has become a trusted advisor, coach and friend to us all."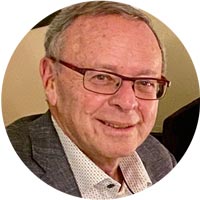 TONY INFILISE | CEO, Quadra Chemicals, Canada and USA
"The Infilise family has been advised, coached, and supported by Dr Darryl Cross for four years. Our family business in chemical distribution and founded in 1976 currently has just under 500 employees across Canada and the United States.
All six immediate family members, including myself are actively involved in the business and our four children, the second generation all play a senior role in the company.
We felt a strong need to benefit from world class counsel, which Darryl provided. Initially in 2016, the size-up of the family relationships and personalities involved one-on-one interviews, family council interviews as well as psychometric testing.
Our primary objective has been to keep the family together, and to develop a shared succession plan initially to replace me as CEO, then a succession in ownership from my wife Betty, partner in life and business, and myself to the second generation.
Using both face-to-face workshops as well as virtual meetings we were able to improve communications between pairings in the family, identify some "baggage" and generally improve the ability for the family to have more open, respectful and honest dialogue including some difficult conversations.
In 2017 the second generation unanimously recommended their proposal for senior management succession with one daughter to become President, which happened in September 2017, and our son to become CEO, which is planned for October 1, 2020.
Darryl assisted us in developing a Family Charter with Core Values which commenced in 2016 as well as identify key actions to foster and sustain improved communications such as regular meetings of the second generation alone and to a lesser extent the family council.
We've continued despite the distances between Australia and Canada to have regular workshops benefiting from ongoing communications and listening skills training as well as effective coaching by Darryl for the family members. Some of the family members also have virtual executive coaching sessions with Darryl. We've even utilized Darryl in helping some of our third-generation family members regarding their career planning and educational choices.
Our family remains in awe of Darryl's passion for his work, competence, calm professionalism, and his compassionate ability to distill the essence of issues in relationships. We're are deeply appreciative of his support for us and our objectives, and as there is more work to be done in our family journey, we look forward to continued support from Darryl to get us there."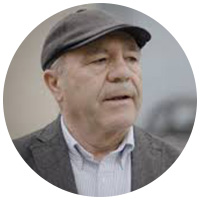 TAS MITANI | Managing Director, Mitani Products, Salisbury Plain, South Australia
"We first engaged Darryl's services for our family business in 2011 where we had four brothers working in the business and we needed assistance in leadership coaching as well as guiding our Board in family succession. Darryl was the natural choice given his expertise as both a psychologist and as a business consultant.
At that time, the third generation were either undertaking various degrees and working in other outside roles in external companies with a view to eventually coming into the business and therefore, we needed a plan to accommodate this and advice about how to go about this to enable a seamless transition.
Darryl facilitated our Board well with various presentations and input especially around the characteristics of effective leadership and what it takes to make a successful company. The third generation were part of those presentations and allowed us to discuss what leadership was all about.
We were also fortunate that Darryl is both a clinical and organisational psychologist because he was able to and continues to provide wise counsel and assistance to members of our family. He provides advice that is not always palatable, but we need to hear it.
The third generation are now making their mark in the business and the second generation are stepping back and we continue to seek Darryl's services as we journey on this pathway. His help has been highly valued over the last decade where we have sought his counsel and he has given practical, sound advice. We have all appreciated that he has been our wise confidential sounding board."