Leadership, Careers Coach & Psychologist
Fellow, Australian Psychological Society
Fellow, Institute of Managers and Leaders
Graduate Member, Australian Institute of Company Directors
Certified Executive & Personal Coach, College of Executive Coaching
Member, International Coach Federation
Member, Career Development Association of Australia
Accredited Advisor, Family Business Australia
Accredited Facilitator, Mindshop Australia
Foreign Affiliate, American Psychological Association
Registered Psychologist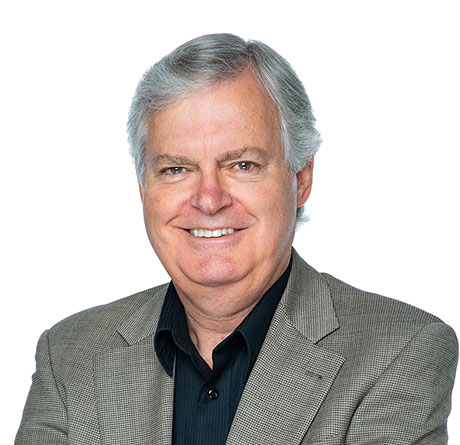 "I assist people to change their thinking, reduce their stress levels, and to be their best; this happens by people identifying their strengths and reaching their goals by
overcoming their barriers, and working on their past successes to devise step by step plans to make their new future."
---
For executives and senior managers, this might mean a focus on effective leadership, dealing with change, dealing with difficult staff, increasing productivity and succession planning.
For those with business concerns, it might mean work-life balance, career progression, job dissatisfaction or dealing with conflict.
For those with personal concerns, it may include lack of purpose, lack of career direction, lack of confidence or relational issues. 
Academic training in psychology and specific training in coaching together with life experience, means that Darryl has come up with practical ways to use life principles that work. He has the knack of being able to say it all simply.
Resume
Darryl is a Certified Personal & Executive Coach from the College of Executive Coaching in California, USA as well as being a certified Mentor Coach. He is a Member with the International Coach Federation. He is also a Registered Psychologist who is a member of both the Colleges of Clinical Psychologists and Organisational Psychologists within the Australian Psychological Society. He is a Fellow of the Australian Psychological Society and a Fellow of the Institute of Managers and Leaders. He is also a Graduate Member of the Australian Institute of Company Directors and an Accredited Advisor for Family Business Australia. He is an author, a guest university lecturer and international speaker.
He has coached leaders and executives from across the globe including Ireland, the United Kingdom, the Middle East, South-East Asia and North America.
Within Australia, he has coached clients from organisations such as the following:
The Bodyshop, MediCare Australia, ZF Lemforder Pty Ltd, Catholic Education, Ernst & Young, SAGE Automation, SA Housing Trust, Philmac Pty Ltd, Schiavello Pty Ltd, WA Business News, TR Pastoral P/L, Taylor Cullity Lethlean, RDNS, Open Book Howden, Mitani Products, Bremerton Wines, Cold Logic, ABN Group, Boutique Homes and Arnotts to name a few.
Importantly, Darryl has been providing both executive and personal coaching for over 20 years in both government and commercial sectors and his clients have been very happy to provide testimony to his ability to assist them.
Darryl has gone through the discipline of tertiary study with a Psychology Honours Degree from Flinders University in South Australia and a Doctorate in Psychology from the University of Queensland. He has also completed accreditation with the College of Executive Coaching in Pismo Beach California, USA to become an internationally accredited coach.
He knows how organisations work from his first appointment for three years with the federal government as a vocational psychologist followed later by being the director of a hospital unit before moving into his own business. Since then he has acted as a management consultant to a range of companies and government departments and has conducted culture surveys.
As a university lecturer, Darryl originally tutored and lectured in psychology at two universities for ten years including both the University of Queensland and then in the Masters Programs in Psychology at Macquarie University in Sydney, New South Wales.  Later, he was a Sessional Lecturer in "Leadership Dynamics" for the MBA Program in the International Graduate School of Business at the University of South Australia and Torrens University as well as participated in the Doctoral Program for the Psychology Department at the University of Adelaide.
Darryl Cross has been speaking and training for almost three decades on a variety of keynotes and workshops for business, professional and non-professional groups on topics ranging from "Managers as Coaches", "The Art of Communication",  "Stress Management", "Coping with Change", "Handling the Angry Customer", "Career Progression" to "Work-Life Balance".
As an
author
, Darryl has written a book on depression in the workplace, on stopping self-sabotage, on the power of listening within business, on success and happiness, on adolescence, and parenting.  He has published numerous academic papers for national and overseas journals, as well as for the popular press.  He has also authored a career interest test called the "Vocational Interest Questionnaire" which is available on-line for both adolescents and adults.
Darryl is heard regularly on talk-back radio and is often seen on various segments on Adelaide television as well as in the print media. He knows what he's talking about and is called upon to give his opinion.
Click on the graphics below or the link to learn more about Darryl's various books. Books are available in audiobook, eBook (Kindle) or Hardcover through the individual websites: